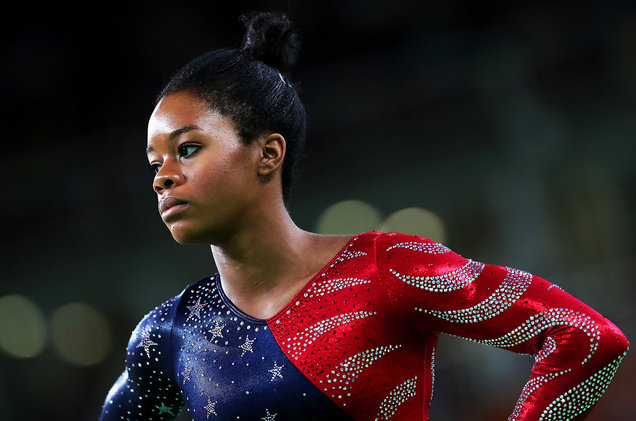 More than a hand
not pressed obediently to a heart.
More even than my muscled ass
still seated when my teammates soared.
My purple-lipsticked pout
My messy (read "Black") hair
My face
honest with disappointment
Our country's odd monogamy –
every four years, just one sweetheart.
Fans reach out
to push me down the slide
from heroine to has-been.
Like a saggy actress, my woman's crime –
visible past my prime, forcing
the public to confront (their own)
diminishment
If I were a white boy
I'd get drunk and pee against a wall,
then growl I was robbed.
Americans don't want to know
that medals can't ransom a country
taken by fantasy,
that flying squirrels
don't really fly.
Arm around the new star,
I smile and pose,
gold around my neck like a rope.