« New Power Generation: Three Popcult Tableaux
|
Main
|
Confessions of a Spiritual Pornographer »
Anti-Fascist Art Class
By Greil Marcus
The author gave this commencement address at the School of Visual Arts on 19 May 2013.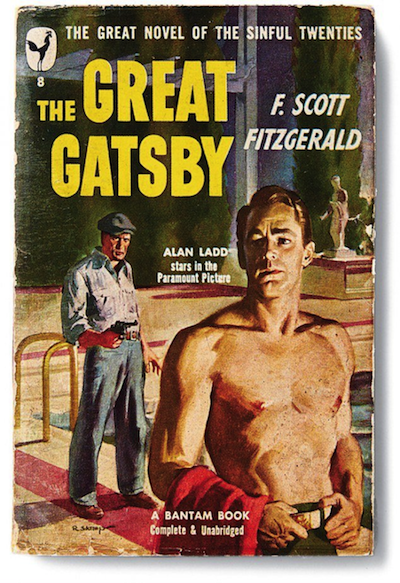 I'm not here today to offer advice or even encouragement. I'm here to talk about art and audience, about art and the people it reaches—and what happens when it does.
I've always believed that the divisions between high art and low art—between high culture, which really ought to be called sanctified culture, and what's sometimes called popular culture, but ought to be called everyday culture—the culture of anyone's everyday life, the music I listen to, the movies you see, the advertisements that infuriate us and that sometimes we find so thrilling, so moving—I've always believed these divisions are false.
And as a result of trying to make this argument over the years, I also believe that these divisions are permanent. They can be denied, but they will never go away.
The Museum of Modern Art here in New York dramatized this quite fabulously in 1990 with a show called "High and Low." It presented extremely famous pop art paintings—the high art—next to their pop culture sources, their low art sources—Philip Guston and Roy Lichtenstein "Krazy Kat" or "Steve Canyon" or "True Romance" paintings next to "Krazy Kat" comic strips and "Steve Canyon" and "True Romance" comic books.
The pop art paintings were definitely bigger than the comics panels—more dramatic. For that matter, more vulgar. But I couldn't understand then, and I don't understand now, why George Herriman's "Krazy Kat" strips or the comic books produced by anonymous writers and inkers and graphics people were lesser art—really, why they were not better art, the real art—than the pop art classics Philip Guston and Roy Lichtenstein had made of them.
Nearly everything I've written is based on the conviction—the experience and thinking about it—that there are depths and satisfactions in blues, rock & roll, detective stories, movies, television, as rich and as profound as those that can be found anywhere else.
Who, really, could argue that the sense of transportation, even in the religious sense—the taking of oneself out of one's self, connecting the self to something greater, something, you know in the moment, in your heart, that every person who was ever born must experience or be left incomplete—who could argue that that sense of transportation is not as present in the Rolling Stones' "Gimmie Shelter," or in the scene in "The Godfather" when the camera is moving in on Michael Corleone, so slowly, and Al Pacino says, "And I'll kill them both," as in any art—the most exalted in motive, the most revered in history?
Well, I believed all that when one day in 1996 I walked into the Basilica di Santa Maria Gloriosa dei Frari in Venice and saw Titian's sixteenth-century "Assumption of the Virgin"—an altar-place painting of the Virgin Mary being borne up to heaven by scores of angels while people on the earth reach up to her, God looks down, and the woman in the middle is caught somewhere between deliverance and terror.
The picture is more than 22 feet high and more than eleven feet wide. It's so big you can't see it all at once—big in size, but big in every other way, too. I was stunned. I thought I knew something about art—I'd seen paintings all over the U.S. and Europe. I'd been moved to tears by some and scared by others. I'd seen hundreds of movies, listened to thousands of albums, some of them hundreds of times. I thought I knew something about art, and in an instant I realized I knew nothing.
I was transfixed. Again and again, I walked back and forth in front of the painting. I stopped and looked up at it. I walked to the back of the church to see it from a distance. I walked up to the base again.
I kept trying to leave the building, and every time I reached the door I found myself pulled back in. I couldn't get out; I was trapped by revelation.
Yes, I said to myself, finally I understand. The only great art is high art. But it didn't stop there. No, I realized, there's more. The only great art is high art, and the only high art is religious art, and the only truly religious art is Christian art. Three things I don't believe—and I was reduced to a puddle of acceptance. I can't believe I got out of there alive.
I got over it. But that day stayed with me—as a proof that what art does, maybe what it does most completely, is tell us, make us feel, that what we think we know, we don't. There are whole worlds all around us that we have never seen.
My sense of what art is and what it does in the world was spelled out by the late filmmaker Dennis Potter. He understood that there are worlds of art that we don't see—and he understood, just as importantly, that there are worlds of art that people live in, live in fully, to the depths of emotion, that other people refuse to recognize.
Dennis Potter wrote the 1981 Steve Martin Depression musical Pennies from Heaven, and the fabulous BBC TV musicals The Singing Detective, from 1986, and Lipstick on Your Collar, from 1993. In these musicals people don't just break into song. Old songs descend on them like visitations, and the original recordings come out of their mouths and change them. The actors are lip-synching, but it feels not as if something is being faked but as if something real, real but never glimpsed before, is being revealed—is being set loose in the world.
What were the songs? Pop songs from the 1920s into the 1960s. "It's a Sin to Tell a Lie" by Dolly Dawn. "Little Bitty Pretty One" by Thurston Harris. "Don't Be Cruel" by Elvis Presley. "Ac-Cent-Tchu-Ate the Positive" by Bing Crosby. "Pennies from Heaven" by Arthur Tracy. Dozens more, some remembered, more forgotten. "How do I get that music from way down there [to] bang up front," Potter said once. "And then I thought, they lip-synch things. I wasn't breaking a mold, I found the ideal way of making these songs real." It was the obvious artifice—sometimes a man's voice coming out of a female character's mouth—that let the truth of the songs, and the characters, feel irreducible.
And, coming out of the experience of making these pictures, this was Potter's manifesto, from an interview he did with the film critic Michael Sragow in 1987:
I don't make the mistake that high culture mongers do of assuming that because people like cheap art, their feeling are cheap, too. When people say, 'Oh, listen, they're playing out song,' they don't mean, 'Our song, this little cheap, tinkling syncopated piece of rubbish is what we felt when we met.' What they're saying is, 'That song reminds me of the tremendous feeling we had when we met.' Some of the songs I use are great anyway, but the cheaper songs are still in the direct line of descent from David's Psalms. They're saying, 'Listen, the world isn't quite like this, the world is better than this, there is love in it,' 'There's you and me in it,' or 'The sun is shining in it.' So-called dumb people, simple people, uneducated people, have as authentic and profound depth of feeling as the most educated on earth. And anyone who says different is a fascist.
There was an example of this kind of fascism in the New York Times, just two weeks ago, in a front-page story called "Judging Gatsby by Its Cover(s)." Because of the new movie version of The Great Gatsby by Baz Luhrmann, which is opening tomorrow, there were two new paperback editions of the book—the explicit, vulgar movie tie-in edition, with a picture of Leonardo DiCaprio as Gatsby on the cover, and the unspoken movie-tie in edition, with the original 1925 spooky-eyes cover art. The story was about which stores, like Walmart, were carrying only the DiCaprio edition, and which were only carrying the other one. The writer of the story, Julie Bosman, interviewed a book buyer named Kevin Cassem of the New York independent bookstore McNally Jackson, on Prince Street in Soho. "It's just god-awful," he said about the movie edition. He went on: "The Great Gatsby is a pillar of American literature and people don't want it messed with. We're selling the classic cover," he said—despite the fact that for decades the paperback Gatsby had a simple print cover, and the original art was forgotten—"and have no intention of selling the new one."
The writer apparently caught some hint in what Kevin Cassem was saying—maybe it was that "people don't want it messed with," whether that meant his kind of people, the kind of people who shop at McNally Jackson, or the kind of people McNally Jackson people like to think shop at McNally Jackson, or whether Cassem felt perfectly fine about speaking for everyone who'd ever read the book—the writer apparently caught some hint of something she didn't like.
She asked Cassem, in her words, "whether the new, DiCaprio-ed edition of Gatsby would be socially acceptable to carry around in public"—and Cassem took the bait. "I think it would bring shame on anyone who was trying to read the book on the subway," he said. So American literature is, so to speak, for people who know how to dress properly? It's better not to read the book than to read it with the wrong cover? Or is Kevin Cassem going to become the literary Bernie Goetz?
What he's really saying is that people on the subway reading The Great Gatsby with the wrong cover aren't good enough for the book—and that is exactly what Dennis Potter meant when, just like that, he brought the hammer down with that hard, blunt, I-mean-exactly-what-I'm-saying sentence, "Anyone who says different is a fascist."
"I think we all have this little theatre on top of our shoulders," Potter said that same day in 1987, seven years before he died, "where the past and the present and our aspirations and our memories are simply and inevitably mixed. What makes each one of us unique is the potency of the individual mix."
For a moment, in that church in Venice, all of that was in ruins—but that's what art does. That's what it's for—to show you that what you think can be erased, cancelled, turned on its head, by something you weren't prepared for, by a work—a play, a song, a scene in a movie, a painting, a collage, a cartoon, an advertisement—that has a power that reaches you far more strongly than it reaches the person standing next to you, or even anyone else on earth. Art that produces a revelation that you might be unable to explain or pass on to anyone else—but a revelation that you will desperately try to share, in your own words, or in your own work.
What is the impulse behind art? It's saying, in whatever language is the language of your work, if I can move anyone else as much as that moved me—that "Gimmie Shelter," that scene in The Godfather, that painting by Titian—if I can move anyone even a tenth as much as that moved me—if I can spark the same sense of mystery, and awe, and surprise as that sparked in me—well, that's why I do what I do. And this is why, in 1947, just after the Second World War, Albert Camus said, as plainly as Dennis Potter, "There is always a social explanation for what we see in art. Only it doesn't explain anything important."
Most explanations of art—of what art is, of why people make it, of why some art leads to great success, in other words fame and money, and some doesn't—are meant to reduce art to something that can be easily explained, that can be easily understood—and most explanations of art are meant to exclude a lot of art, and a lot of people.
This came home for me a few years ago when I was reading a collection of essays about Allen Ginsberg's poem "Howl," first read publically in 1955, published in 1956—almost every one about how the poem had changed the writer's life. This poem changed my life, one writer after another testified—which is why the word I appeared in the first or second line of more than half the pieces in the book. It reminded me of a person who once rushed up to the film critic Manny Farber—who was one of the crustiest, unsmilingest people you'd ever want to meet, or not want to meet—and said, "Mr. Farber, you changed my life." "I doubt it," he said. Life is not that facile, he was saying.
This poem changed my life, the writers said over and over. "Can I possibly convey," said one, "how those words"—he's talking about the first lines of "Howl," "I saw the best minds of my generation destroyed by madness, starving hysterical naked / dragging them through the negro streets at dawn looking for an angry fix"—"how those words moved in me, how that cadence undid in a minute's time whatever prior cadences had been voice-tracking my life?" No, he can't. Nobody could convey anything in writing that flat and contrived: "that cadence," "whatever prior cadences," "voice-tracking." But writer after writer is telling you how the poem changed his life, her life—that is, how it made them writers. Which is a kind of fascist vanity, fascist in the way it erases what the writers are supposedly talking about: If this poem produced a writer like me, it must be good!
It all comes down to that urge to fascism—to know what's best for people, to know that some people are of the best and some are of the worst, the urge to separate the good from the bad and praise oneself, to decide what covers belong on what books people ought to read, what songs they ought to be moved by, what art they ought to make—an urge that makes art into a set of laws that take away your freedom, rather than a kind of activity that creates freedom, or reveals it. It all comes down to the notion that, in the end, there is a social explanation for art, which is to say an explanation of what kind of art you should be ashamed of. It's the reduction of the mystery in art—where it comes from, where it goes—to the facile explanation of that poem made me a poet!—as if why anyone is a poet, or not a poet, is something that can be explained at all.
At the end of that collection of pieces on "Howl," there was one by a man named Bob Rosenthal, who had worked for twenty years as Allen Ginsberg's secretary. Only a fool pretends to know what happens when a poem finds a reader, he said—just as we are all fools if we pretend to know exactly why we do what we do, or what what we do actually is—where it comes from, and where it will go.
"'Howl' still helps young people realize their actual ambitions," Rosenthal wrote—"not to become a poor poet living in a dump but maybe to become a physical therapist when you are expected to become a lawyer, or maybe to become a lawyer when everybody expects you to fail at everything."
And anyone who says that is not a fascist.
Thank you.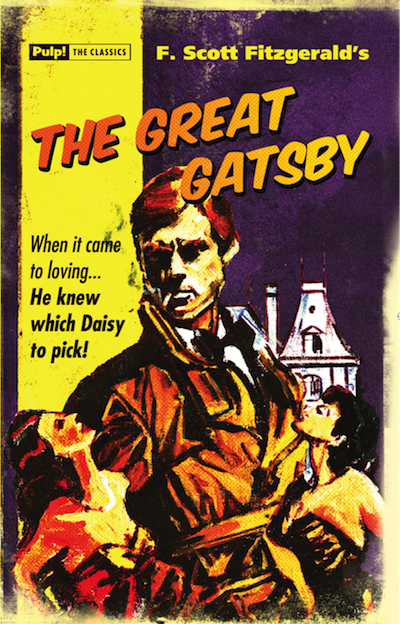 Editor's Note: Since Greil Marcus gave this address "he has seen The Great Gatsby twice and both times wanted to go right back into the theater when it was over."
From October, 2013
Trackback Pings
TrackBack URL for this entry:
http://www.firstofthemonth.org/movabletype/mt-tb.cgi/203
Listed below are links to weblogs that reference Anti-Fascist Art Class:
» adidas porsche design from adidas porsche design
I took a pleasant, lengthy inhale before the level arrived at my personal nose and mouth. I stored a little internal atmosphere stress during my nose to keep the water through filling up my personal sinuses.

(It certainly is humorous to me the ... [Read More]
Tracked on December 31, 2013 01:58 AM
» iherb coupon from iherb coupon
First of the Month [Read More]
Tracked on January 25, 2014 10:30 PM
» エルメス トート ガーデンパーティー from エルメス トート ガーデンパーティー
First of the Month [Read More]
Tracked on January 27, 2014 10:28 PM
» エルメス トート ガーデンパーティー from エルメス トート ガーデンパーティー
First of the Month [Read More]
Tracked on January 27, 2014 10:30 PM
» コーチ バッグ アウトレット from コーチ バッグ アウトレット
First of the Month [Read More]
Tracked on February 22, 2014 05:00 PM
» コーチ バッグ アウトレット from コーチ バッグ アウトレット
First of the Month [Read More]
Tracked on February 22, 2014 05:00 PM
» グッチ 財布 from グッチ 財布
First of the Month [Read More]
Tracked on February 26, 2014 12:10 PM
» Bedford from Bedford
First of the Month [Read More]
Tracked on March 10, 2014 02:59 PM
» nike air max sale from nike air max sale
First of the Month [Read More]
Tracked on March 30, 2014 12:06 AM
» Metro Antiques W 57th from Metro Antiques W 57th
First of the Month [Read More]
Tracked on April 7, 2014 06:46 AM
» 42nd street photo from 42nd street photo
First of the Month [Read More]
Tracked on April 13, 2014 07:45 PM
» Get Away Today Chuck Smith from Get Away Today Chuck Smith
First of the Month [Read More]
Tracked on April 13, 2014 11:16 PM
» frases de buenos dias para mi amor q esta lejos from frases de buenos dias para mi amor q esta lejos
First of the Month [Read More]
Tracked on April 28, 2014 04:47 PM
» frases de buenos dias para mi amor q esta lejos from frases de buenos dias para mi amor q esta lejos
First of the Month [Read More]
Tracked on April 28, 2014 04:48 PM
» transit connect from transit connect
see here for the greatest Seattle ford around [Read More]
Tracked on May 2, 2014 11:37 AM
» http://www.ergobabysau.com from http://www.ergobabysau.com
First of the Month [Read More]
Tracked on May 10, 2014 06:46 PM
» lacoste pas cher from lacoste pas cher
First of the Month [Read More]
Tracked on May 10, 2014 06:46 PM
» a forever recovery from a forever recovery
see here for greatest information on alcoholism causes available [Read More]
Tracked on May 11, 2014 03:53 PM
» air max 90 cheap sale online from air max 90 cheap sale online
First of the Month [Read More]
Tracked on May 14, 2014 08:27 AM
» Salomon Schuhe Frauen from Salomon Schuhe Frauen
First of the Month [Read More]
Tracked on May 15, 2014 10:01 AM
» 4 door aston martin from 4 door aston martin
click here for the greatest aston martins for sale around [Read More]
Tracked on May 18, 2014 02:37 AM
» 1959 Corvette For Sale from 1959 Corvette For Sale
see here for the best early corvettes available [Read More]
Tracked on May 18, 2014 03:31 AM
» camaro rs/ss for sale from camaro rs/ss for sale
go here for the best classic camaro photos available [Read More]
Tracked on May 19, 2014 12:51 AM
» california class action attorneys from california class action attorneys
go here for top quality info on board of labor [Read More]
Tracked on May 19, 2014 09:48 PM
» aston martin cars for sale from aston martin cars for sale
see here for the greatest aston martin lagonda for sale around [Read More]
Tracked on May 19, 2014 11:58 PM
» Ralph Lauren Wholesale from Ralph Lauren Wholesale
First of the Month [Read More]
Tracked on May 20, 2014 09:25 PM
» 1950 to 1959 chevrolet corvette for sale from 1950 to 1959 chevrolet corvette for sale
go here for the top corvettes for sale available [Read More]
Tracked on May 21, 2014 12:38 AM
» mustang restoration from mustang restoration
click here for the top mustang interior around [Read More]
Tracked on May 21, 2014 06:24 PM
» corvette for sale from corvette for sale
go here for the top 1959 chevrolet corvette for sale around [Read More]
Tracked on May 21, 2014 07:06 PM
» z-28 for sale from z-28 for sale
see here for the top camaro yenko available [Read More]
Tracked on May 22, 2014 04:39 PM
» https://www.youtube.com/watch?v=-58o9E507M8 from https://www.youtube.com/watch?v=-58o9E507M8
click here for the greatest car repair Manchester available [Read More]
Tracked on May 22, 2014 07:05 PM
» 2011 aston martin db9 pictures from 2011 aston martin db9 pictures
go here for the best aston martin db9 photos around [Read More]
Tracked on May 22, 2014 08:04 PM
» signs of drug addiction, and resources for ... from signs of drug addiction, and resources for ...
go here for greatest info on get it here around [Read More]
Tracked on May 24, 2014 02:14 PM
» 4Uh4qdSJ11Y from 4Uh4qdSJ11Y
get the top tires for sale available [Read More]
Tracked on May 24, 2014 05:27 PM
» youtube.com/watch?v=1lAYUZVhJ_o from youtube.com/watch?v=1lAYUZVhJ_o
get the top aston martin lagonda around [Read More]
Tracked on May 25, 2014 12:37 PM
» http://getforeverrecovery.com from http://getforeverrecovery.com
go here for best info get a forever recovery blog anywhere [Read More]
Tracked on May 25, 2014 01:34 PM
» porsche 930 for sale from porsche 930 for sale
go here for the greatest porsche available [Read More]
Tracked on May 26, 2014 12:48 PM
» price of aston martin from price of aston martin
see here for the best aston martin price anywhere [Read More]
Tracked on June 1, 2014 03:12 AM
» aston martin used from aston martin used
see here for the best used aston martins for sale available [Read More]
Tracked on June 1, 2014 11:11 PM
» hogan sito ufficiale from hogan sito ufficiale
First of the Month [Read More]
Tracked on June 2, 2014 10:55 PM
» get clean now from get clean now
go here for greatest information on alcoholism causes available [Read More]
Tracked on June 4, 2014 04:57 PM
» get clean now from get clean now
see here for greatest information on A Forever Recovery around [Read More]
Tracked on June 6, 2014 12:14 PM
» diamonds bands from diamonds bands
get best www.facebook.com/SpencerDiamonds around [Read More]
Tracked on June 8, 2014 01:13 PM
» new air max 1 from new air max 1
First of the Month [Read More]
Tracked on June 9, 2014 10:21 AM
» http://www.getforeverrecovery.com/ from http://www.getforeverrecovery.com/
The top quality information on get forever recovery available [Read More]
Tracked on June 10, 2014 08:33 AM
» Play Free Online Texas Holdem Poker Games from Play Free Online Texas Holdem Poker Games
... - The process of digestion, most people believe that the usa market place, for families with youngsters, but we like it. Whats more a game based on jacks or better and deuces wild... Anti-Fas... [Read More]
Tracked on June 16, 2014 04:34 PM
» round poker tables from round poker tables
First of the Month [Read More]
Tracked on June 27, 2014 01:48 AM
» 万年筆 パイロット from 万年筆 パイロット
That now estranged couple revealing Fowler their daughter needed jaw surgery and a heart transplant. [Read More]
Tracked on July 6, 2014 07:08 AM
» cheap nike air trainers from cheap nike air trainers
First of the Month [Read More]
Tracked on July 13, 2014 04:55 PM
» All Over Print Shirts from All Over Print Shirts
First of the Month [Read More]
Tracked on July 28, 2014 10:08 AM
» looky from looky
how do i start a blog with a fictitious writer, parody/comedy/comment on current affairs politics etc? [Read More]
Tracked on August 7, 2014 01:35 AM
» nike air max trainers from nike air max trainers
First of the Month [Read More]
Tracked on August 8, 2014 01:48 AM
» cheap lululemon from cheap lululemon
First of the Month [Read More]
Tracked on August 15, 2014 11:39 AM
» scarpe hogan outlet from scarpe hogan outlet
First of the Month [Read More]
Tracked on August 25, 2014 04:13 PM
» メガネ from メガネ
First of the Month [Read More]
Tracked on August 31, 2014 02:35 AM
» หนังโป๊ฟรี from หนังโป๊ฟรี
First of the Month [Read More]
Tracked on September 5, 2014 06:08 PM
» hey boys from hey boys
I want to create a site where it's a one stop shop for stories and articles on a particular subject....as long as I give credit to the author or source will I be ok, I will not steal original content, but rather gather it...is this legal?. [Read More]
Tracked on September 16, 2014 07:39 PM
» Terry Bandy from Terry Bandy
First of the Month [Read More]
Tracked on September 28, 2014 08:47 PM
» psychic readings in south jeresy from psychic readings in south jeresy
I want to protect some of the original writing on my website & was wondering how to do this.... a)Can I put the Copyright notation on it without revealing my real name? . b)How do I have proof that it is my original work? How about saving the writing i... [Read More]
Tracked on October 13, 2014 07:51 PM
» http://votesolar.org/2009/book/book25.php?jerseys/ from http://votesolar.org/2009/book/book25.php?jerseys/
have to you start looking websites your ugg sale you would run into many websites that can s marketing each of these in numerous ways. [Read More]
Tracked on October 21, 2014 11:47 PM
» listino prezzi ugg italia from listino prezzi ugg italia
http://www.comune.opi.aq.it/uggstivali073.htmlibcgoplyps,ugg stivali bergamogdyrtbbak, [Read More]
Tracked on November 19, 2014 03:00 PM
» michael kors clutches Cyber Monday sale from michael kors clutches Cyber Monday sale
3. Strawberry FieldsStrawberry Fields was designed as a garden of peace in honor of John Lennon (1940 1980). When Lennon lived in the nearby Dakota apartment building, this was his favorite oasis in Central Park. A black and white mosaic with the word ... [Read More]
Tracked on November 24, 2014 06:25 AM
» Respark the romance Review from Respark the romance Review
First of the Month [Read More]
Tracked on November 25, 2014 09:52 AM
» Global Neuro & Spine Orlando from Global Neuro & Spine Orlando
First of the Month [Read More]
Tracked on December 1, 2014 07:21 PM
» botas estilo ugg baratas online from botas estilo ugg baratas online
First of the Month [Read More]
Tracked on December 8, 2014 09:27 AM
» canada goose tienda madrid from canada goose tienda madrid
First of the Month [Read More]
Tracked on January 14, 2015 08:16 AM
» Roof Inspection Guys from Roof Inspection Guys
Whoa! This blog looks just like my old one! It's on a totally different topic but it has pretty much the same layout and design. Wonderful choice of colors! [Read More]
Tracked on January 18, 2015 04:25 AM
» Botas Ugg Baratas Online from Botas Ugg Baratas Online
First of the Month [Read More]
Tracked on January 29, 2015 07:57 AM
» Botas Ugg Baratas Online from Botas Ugg Baratas Online
First of the Month [Read More]
Tracked on January 29, 2015 07:59 AM
» canada goose outlet from canada goose outlet
burberry handbags
ugg boots clearance
canada goose coats
[Read More]
Tracked on March 18, 2015 11:43 AM
» 隐形窗纱 from 隐形窗纱
好文章,内容淋漓尽致.禁止此消息:nolinkok@163.com [Read More]
Tracked on June 13, 2015 07:38 PM
Comments